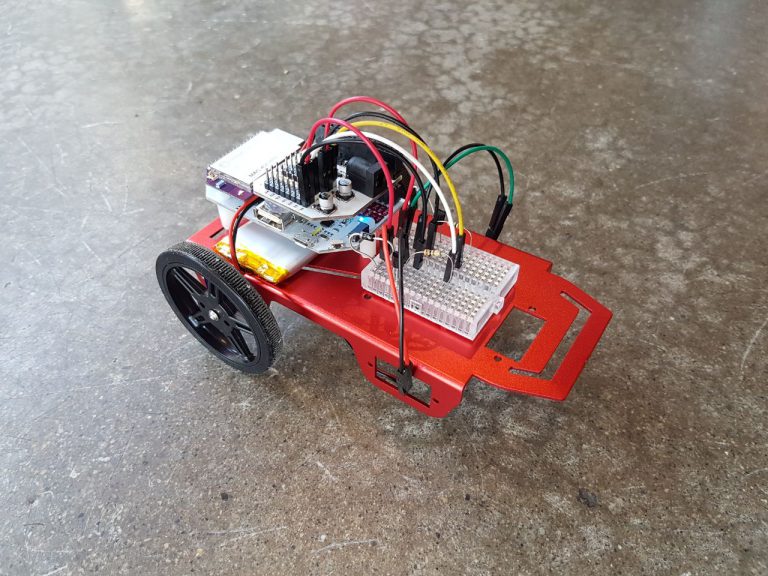 Hi everyone!
Welcome back to 2-Bullet Tuesday, where we'll share useful tips and awesome stuff sent in by you, the users who made the Omega2 possible!
Favorite Project
This week's project is a two-wheel-drive robot powered by an Omega2! Community user Leif Bloomquist used the Power Dock, PWM Expansion, two DC motors, and a two-wheel-drive robot chassis to make the robot:
Leif then went on to make a C# application that uses the LEAP motion sensor to control the robot wirelessly using UDP.
All of the code can be found on Leif's OmegaBot GitHub Repo! Awesome project, Leif!!
Remember! If your project is featured on 2-Bullet Tuesday, you will receive an Omega2+, a Dock of your choice, AND free shipping!
Post your projects on the Onion Community or send a Tweet to @OnionIoT!
See the second part of this week's 2-Bullet Tuesday!