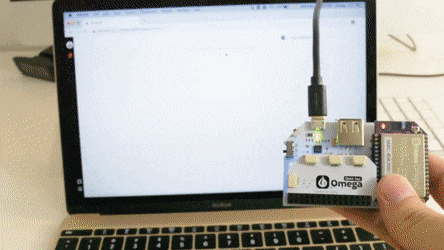 Introducing the SparkFun Qwiic Starter Kit for Onion Omega
Today, we're happy to announce the Omega2 is now compatible with SparkFun's ecosystem of Qwiic boards, and we've collaborated with SparkFun to produce a Kit that allows you to enjoy the best of the Omega2 and SparkFun's Qwiic board ecosystem! The Onion & SparkFun Omega2 Qwiic Sensor Kit has everything you need to get started with three of our favorite Qwiic sensors with the Omega – including wicked visualizations of the sensor data in your browser!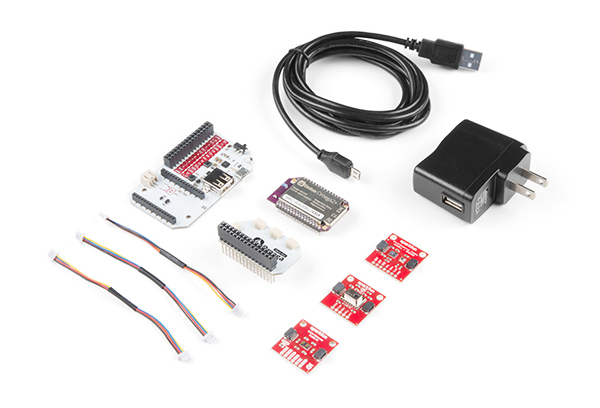 The brand new Omega2 Qwiic Expansion has four Qwiic connection ports that are all on the Omega's I2C bus, allowing you to quickly connect Qwiic sensor boards to the Omega without worrying about soldering, loose connections, or getting your wires crossed. Use the Qwiic Expansion to plug and play with the included Distance Sensor, Grid-EYE Infrared Array, and Environmental Combo Qwiic breakout boards.
While reading sensor data on a terminal is good for debugging, you'll know that we're fans of visual data. To that end, we've made a SparkFun Qwiic app for OnionOS that takes the real-time sensor readings and presents them in a fun, visual way. Use the App Manager in OnionOS to install the Sparkfun Qwiic app and get readings from your sensors in minutes!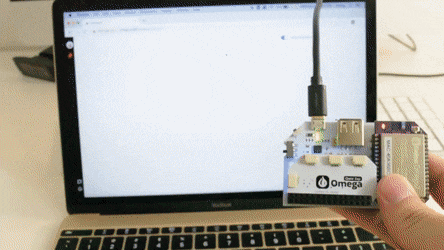 What's included:
Onion Omega2+ IoT Computer
Onion Power Dock 2
Onion Qwiic Expansion
SparkFun Distance Sensor Qwiic Breakout – 4 Meter, VL53L1X
SparkFun Grid-EYE Infrared Array Qwiic Breakout – AMG8833
SparkFun Environmental Combo Qwiic Breakout – CCS811/BME280
Qwiic Cable Kit
Micro-USB Cable
USB Wall Charger
Grab your Omega2 Qwiic Sensor Kit from SparkFun and then check out our Quickstart Guide to get up and running in minutes!