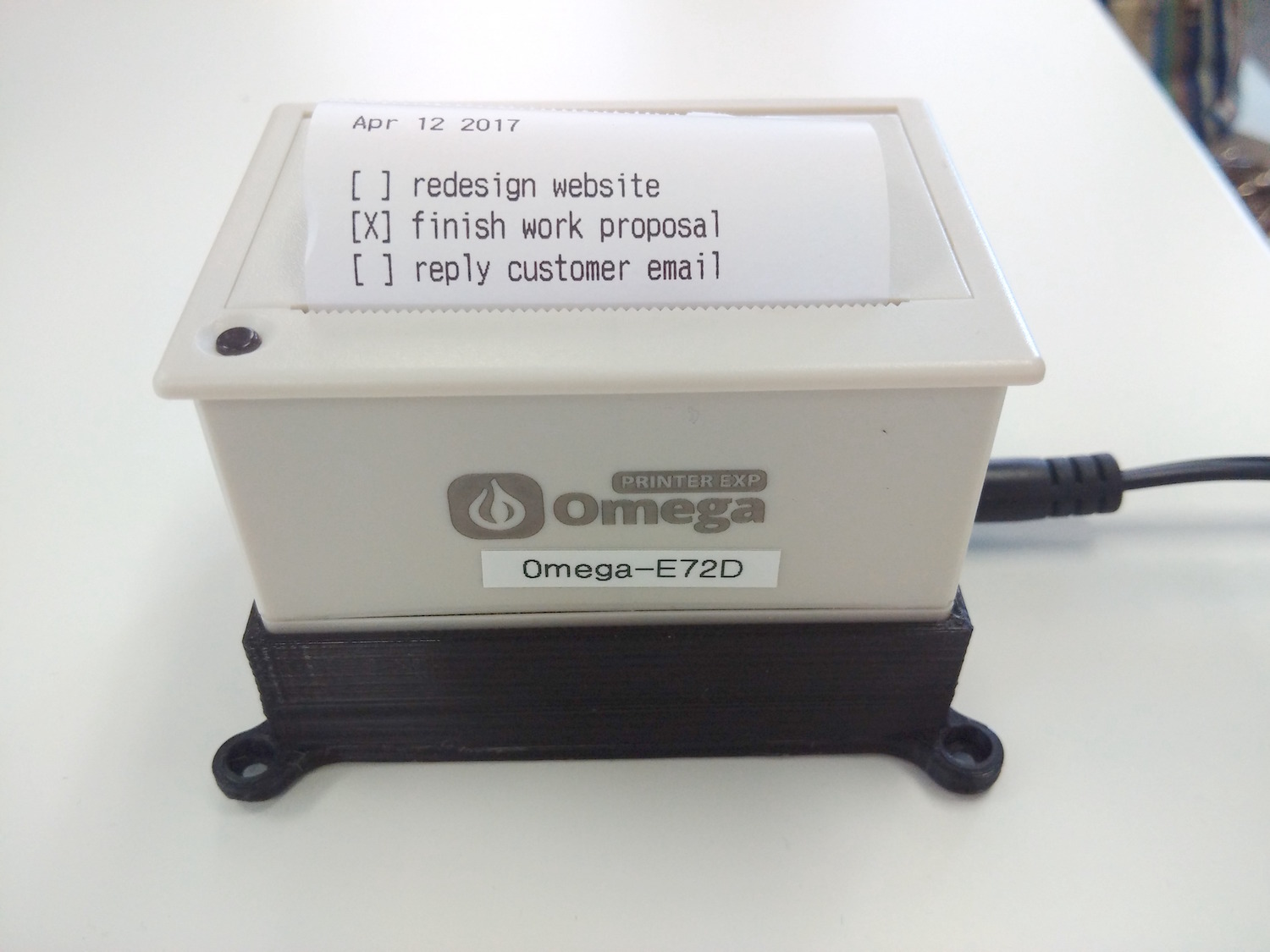 Web-Based Omega-Powered Thermal Printer
Hi everyone!
Welcome back to 2-Bullet Tuesday, where we'll share useful tips and awesome stuff sent in by you, the users who made the Omega2 possible!
Favorite Project
This week we wanted to showcase one of the projects from the Omega2 Project Book Vol.1 that we use on a daily basis: our Omega-enabled Thermal Printer!
The Omega hosts a dedicated webpage with a text input box. When the Print! button is pressed, the Omega uses its serial port to send instructions to the printer, and out comes the To Do list!
The Project Book outlines two variations of the printer: one using an Expansion Dock, a breadboard, and jumper wires to connect to the printer; and one compact version using a Mini Dock that requires some wire splicing and careful soldering. It's up to you which one you want to build!
Get the Project Book for Free!
Hey you! If your project is featured on 2-Bullet Tuesday, you will receive an Omega2+, a Dock of your choice, AND free shipping!
Post your projects on the Onion Community or send a Tweet to @OnionIoT!
See the second part of this week's 2-Bullet Tuesday!