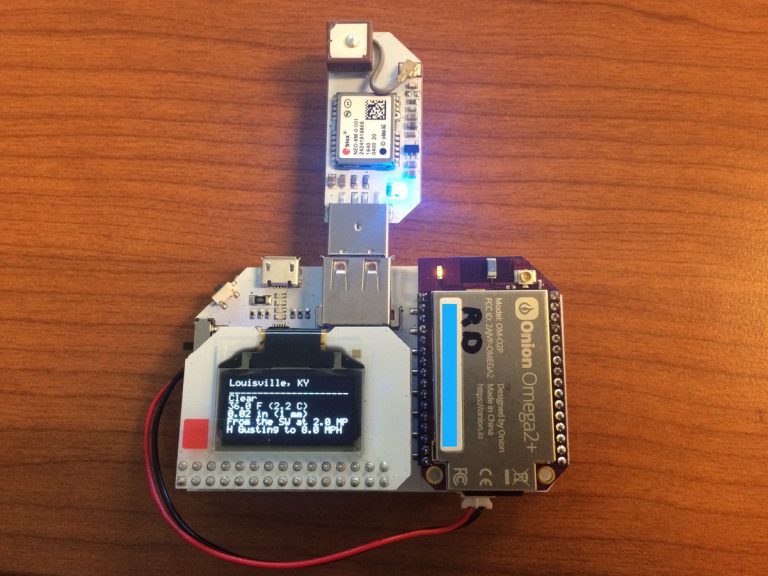 Hi everyone!
We thought we would try splitting 2-Bullet Tuesday into two separate blog posts, let us know how you like it. You can also subscribe to the newsletter on our updated 2-Bullet Tuesday page!
Without further ado, welcome back to 2-Bullet Tuesday, where we'll share useful tips and awesome stuff sent in by you, the users who made the Omega2 possible!
Favorite Project on Twitter:
A super localized weather report made by @deckyon
This Python project uses the GPS Expansion and the Weather Underground API to get the weather data for the current location, and then neatly display it on the OLED Expansion. Check out the original Tweet and the full project on Hackster.io
See the second bullet from this week here.
One response to "GPS Based Weather Station Project"