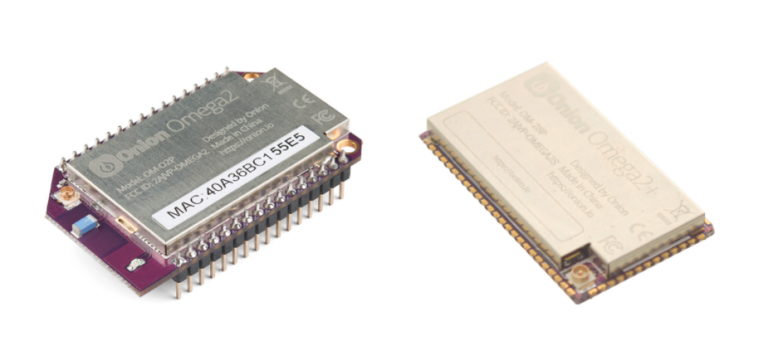 There's been considerable turbulence in the electronics world the past six months. What's now being called the chip crisis has affected companies big and small across a wide range of industries.
Onion is one of the companies impacted by all of this, and in this blog post, we will share the details of what's happened, how we've adjusted, and what you can expect from here on out.
What happened?
Price increases and longer lead times across the electronics component markets started in late 2020. The explanation was supply chain disruptions due to COVID-19 had finally started impacting electronics component manufacturers.
After the Lunar New Year holidays, the situation came to a head. Component lead times and prices increased sharply over the course of a few weeks.
At one point, demand outstripped supply by such a large margin that manufacturing lines shut down. According to our sources, many SoC producers temporarily suspended shipment of their products.
The situation has improved somewhat since then, but at a completely different pricing baseline than what was normal in 2020.
The cost of the main SoC used in the Omega2 family increased five-fold. The prices for other ICs, passive components, and even PCBs followed suit, jumping by double and triple digit percent.
What now?
Our continuous efforts on this front have started to pay off: our supply chain has started to slowly recover. We've managed to secure a reliable channel for components – with limited monthly quantities – and we can now produce Omega2 devices reliably.
However, in order to continue to produce and sell Omega2 devices, we have adjusted our pricing according to market conditions.
Request a quote to see the updated pricing, and see our volume order page for more information on ordering terms.
Backlog
We were able to produce very limited quantities during the worst of the shortages – thanks to the buffers our manufacturing team built into our supply chain.
During this time of reduced production, we accumulated a sizeable back-log of orders. We're now full-steam ahead on fulfilling those orders.
The orders will be shipped based on order date – meaning orders placed earlier will be prioritized for shipping.
Our Focus Now
Since we've been able to introduce some stability in our supply chain, we are focusing all of our efforts on fulfilling our backlogged orders and resupplying our distributors.
We have temporarily paused accepting new orders directly from customers. When we make headway with the backlog we will re-evaluate and likely start accepting orders. Stay tuned for updates!
When will Mouser and Digikey be replenished?
Resupply shipments started in late April and mostly consisted of the Omega2 (OM-O2) and Omega2+ (OM-O2P).
Further resupply shipments that include the Omega2S (OM-O2S) and Omega2S+ (OM-O2SP) will be going out in June 2021.
We're currently estimating a July 2021 timeframe to be fully caught up.
If you have a pressing need for Omega2 devices in the coming weeks, we recommend waiting for Mouser and Digikey to be resupplied.
UPDATE July 6, 2021: Mouser and Digikey have all Omega2 devices in stock!
UPDATE March 4, 2022: Mouser and Digikey are being continuously resupplied with new inventory. We recommend back-ordering if they are temporarily out of stock.
When will we start accepting orders directly from customers?
As soon as we make headway with the current back-log, we'll re-evaluate our stance on accepting new orders.
If you have upcoming need for the Omega2/2+/2S/2S+, get in touch with us to let us know the expected volume and your rough timeline. This will help us plan accordingly.
UPDATE July 6, 2021: We have resumed accepting orders directly from customers!
What if the market becomes unstable again?
Based on what we're seeing, we're cautiously optimistic that the situation will continue to improve.
However, in case of further serious supply chain disruptions our plan is to:
Focus on fulfilling any existing orders
Pause taking any new orders (if not already doing so)
Publicly communicate the status and our plan to move forward
We will keep everyone informed about any new developments on this front.
I have more questions!
Join the conversation on our Community Forum thread on this topic. We will do our best to answer any questions that come up.
I need the very latest status!
See our Chip Crisis Status page for the very latest status