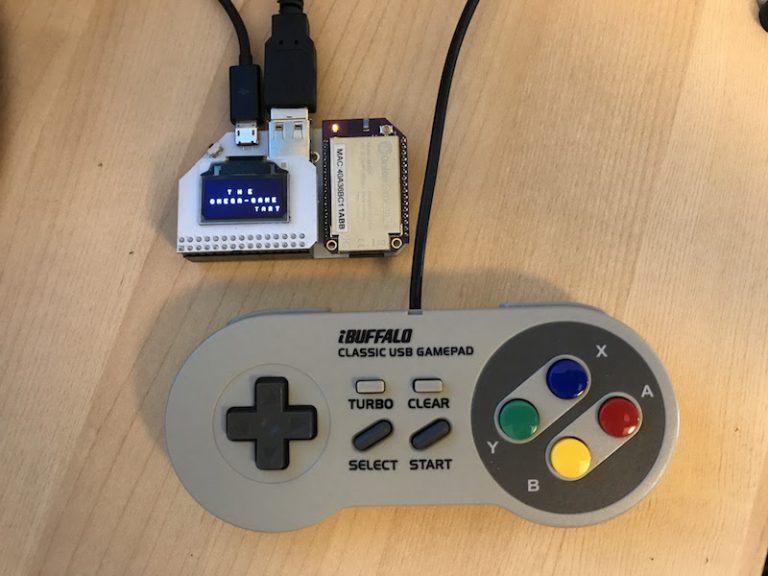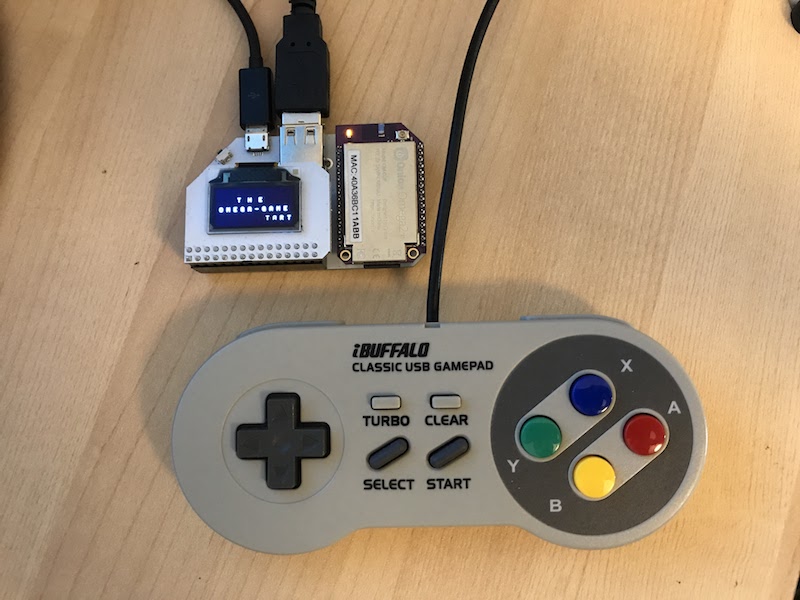 The second part of this week's 2-Bullet Tuesday! See the first part here. You can subscribe to the newsletter on the 2-Bullet Tuesday page!
Favorite Project on the Onion Community
Our project of the week is a video game for the Omega2, made by Community user elefas GR (aka pleft on GitHub):
The game, written in Python, uses the OLED Expansion as a display and a USB gamepad to read input (via the Python evdev module that Elefas cross-compiled for the Omega) in order to move a character on the screen that collects items.
If you're curious, all of the code is available on GitHub. As far as we know, this is the first game made for the Omega2! Great work, Elefas!
Remember! If your project is featured on 2-Bullet Tuesday, you will receive an Omega2+, a Dock of your choice, AND free shipping!
Post your projects on the Onion Community or send a Tweet to @OnionIoT!
Thanks for reading & have a great week!
Let us know what kind of stuff you would like to see featured on 2-Bullet Tuesday! Send a tweet to @OnionIoT with your suggestions!
P.S. Get free shipping on all Onion Store orders over $75 that include a Dock, Expansion, or a Kit!