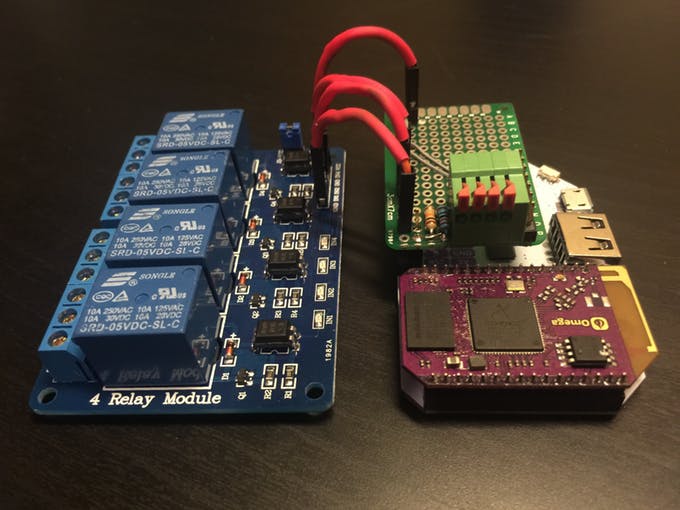 Hi everyone!
Welcome back to 2-Bullet Tuesday, where we'll share useful tips and awesome stuff sent in by you, the users who made the Omega2 possible!
Favorite Project
Omega Operated Garage Door
Our favorite project this week is a Garage Door Operator that is controlled by the Omega. James Harding developed an amazing project that will turn the Omega and some additional components into a useful tool that will automate your garage doors.
The Omega is a great tool for automation around the house, in this case, James made his garage doors controllable from any device with a browser connected to his local network as well through an API. The Omega makes use of two relay modules to control each garage door and James used NodeJS to write an API with endpoints to open & close each door as well as check the status.
You can find the project details and instruction on Hackster, and the source code on GitHub
Awesome creation, James, we love that you developed a very creative and useful project
Hey listen! If your project is featured on 2-Bullet Tuesday, you will receive an Omega2+, a Dock of your choice, AND free shipping!
Post your projects on the Onion Community or send a Tweet to @OnionIoT!