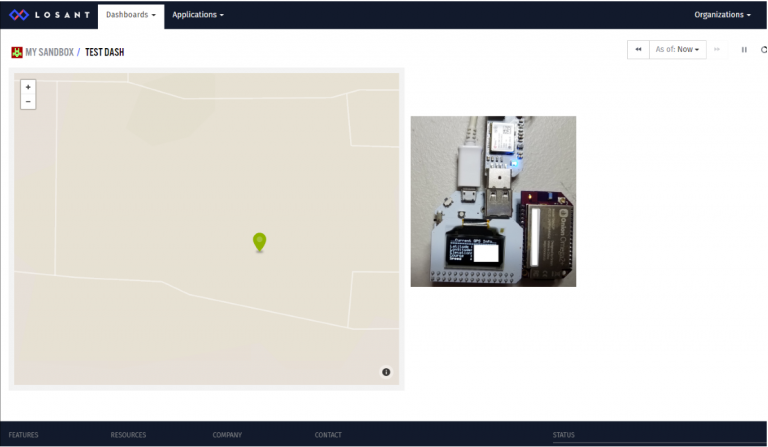 Welcome back to 2-Bullet Tuesday, where we'll share useful tips and awesome stuff sent in by you, the users who made the Omega2 possible!
Favorite Project
Our favorite project this week is on Hackster.io and builds directly on the content from the last four issues of 2-Bullet Tuesday! Matt Nelson used his Omega & GPS Expansion to send his location data up to Losant and display it on a map dashboard.
The software consists of two scripts working in tandem to:
Read the GPS location data
Package the data into JSON
Send the JSON data up to Losant
Display the GPS Data on the attached OLED Expansion
The scripts makes use of the single-command Losant setup script and builds on Brad Buskey's GPS to OLED project and the send data-point to Losant 2-Bullet Tuesday tip.
Great work bringing it all together into a cool application, Matt!
Hey there! If your project is featured on 2-Bullet Tuesday, you will receive an Omega2+, a Dock of your choice, AND free shipping!
Post your projects on the Onion Community or send a Tweet to @OnionIoT!