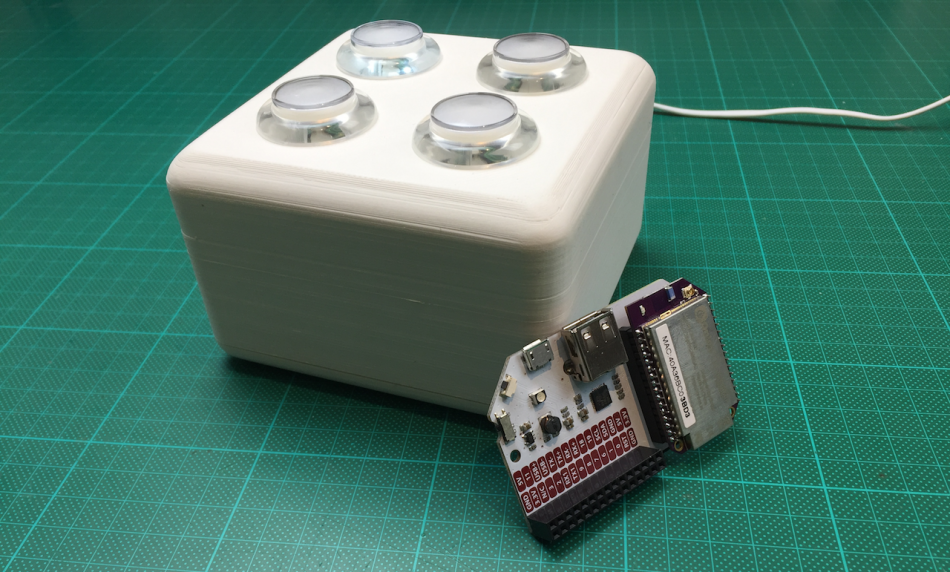 Favorite Project
Our favorite project this week is an Omega2-powered IoT Control Box, created by Frederick Vandenbosch. Frederick filmed an awesome video on getting this project up and running from start to finish: from 3D printing the enclosure and assembling the buttons, to connecting the Omega to IFTTT. In the final product, each button triggers a different setting on a Phillips Hue smart lightbulb! 
Frederick's tutorial shows step-by-step instructions you can follow to create your very own Control Box. This is a really great starting point if you're interested in working with IFTTT and the Omega2, since the existing Python code allows you to throw in your own modifications to add hardware or control different devices with IFTTT.
Great work, Frederick!