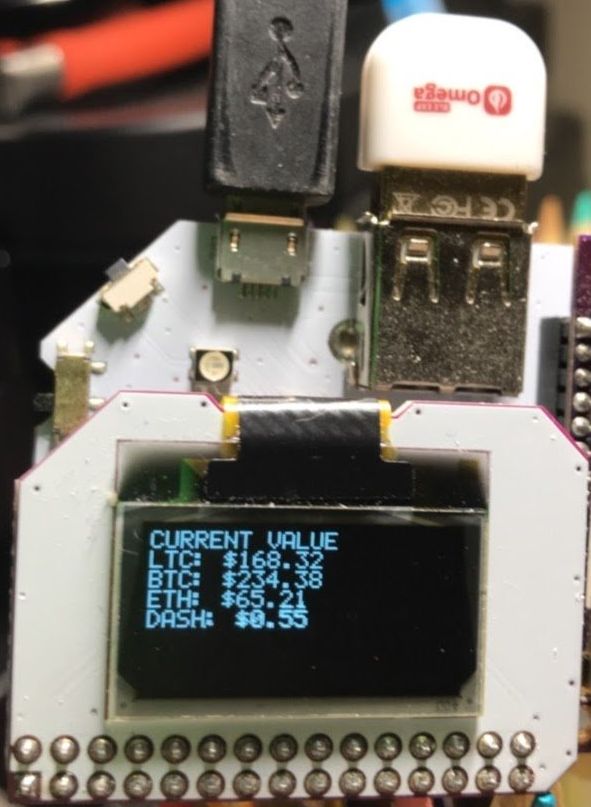 Favorite Project
? Cryptocurrency Monitor ?
Our favorite project this week is an online cryptocurrency monitor made by Chuck Brown. He used his Omega to obtain the most recent cryptocurrency values and display them on the OLED Expansion. Judging by the numbers, we're guessing it displays the value of the holdings, and not the exchange rate 🙂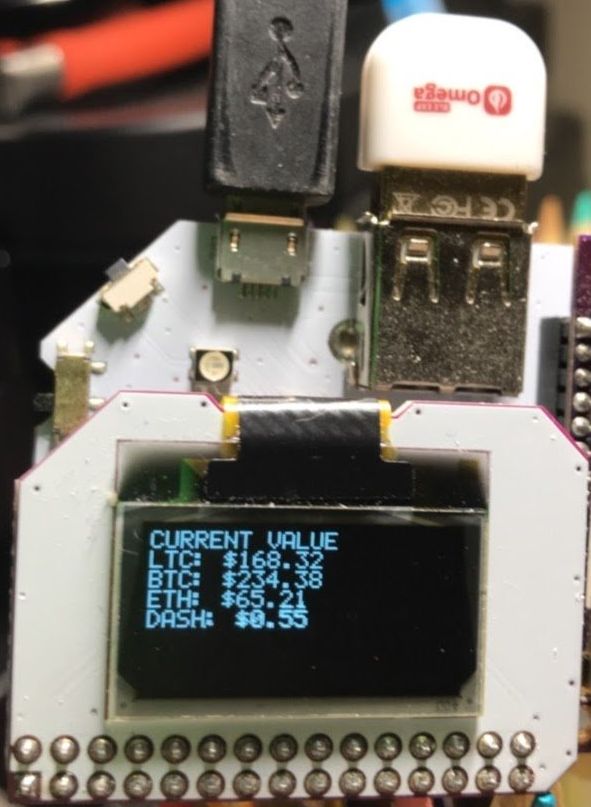 Chuck used Bash and PHP to write his program, and then created a cron job to update the values on the display automatically in a desired timeframe. What a great project, especially nowadays when the cryptocurrency market is so interesting.
Awesome work, Chuck! We love how you turn the Omega into a tool that could be used on a daily basis!