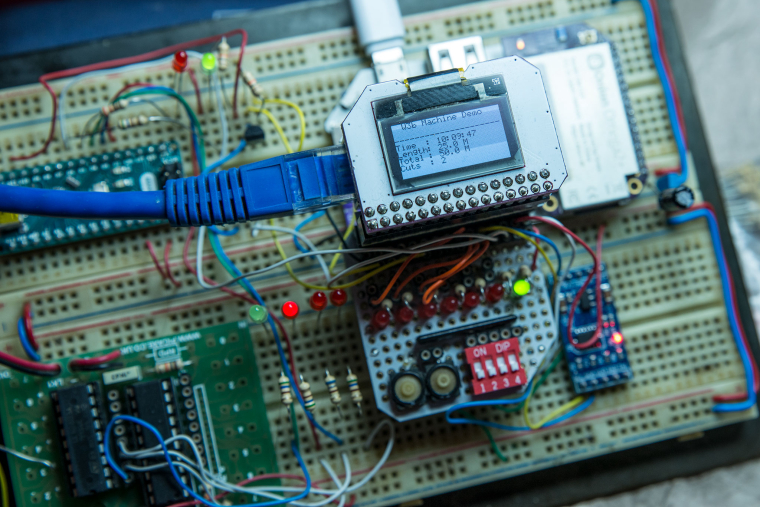 Hi everyone!
Welcome back to 2-Bullet Tuesday, where we'll share useful tips and awesome stuff sent in by you, the users who made the Omega2 possible!
Favorite Project on the Onion Community
Community user Paul Cousins used his Omega, Expansion Dock, OLED Expansion, and Proto Expansion to create a real-world, real-time monitoring system for a mobile sheet metal cutting machine!
The device logs the GPS location and data about the sheet metal cutting as well as a photo of the machine's operator, and then sends the data to a webserver via 4G.
Awesome work Paul! A really awesome real-world industrial application of the Omega!
Take a look at the community post for more details and photos of the two prototypes:
Remember! If your project is featured on 2-Bullet Tuesday, you will receive an Omega2+, a Dock of your choice, AND free shipping!
Post your projects on the Onion Community or send a Tweet to @OnionIoT!
See the second part of this week's 2-Bullet Tuesday!