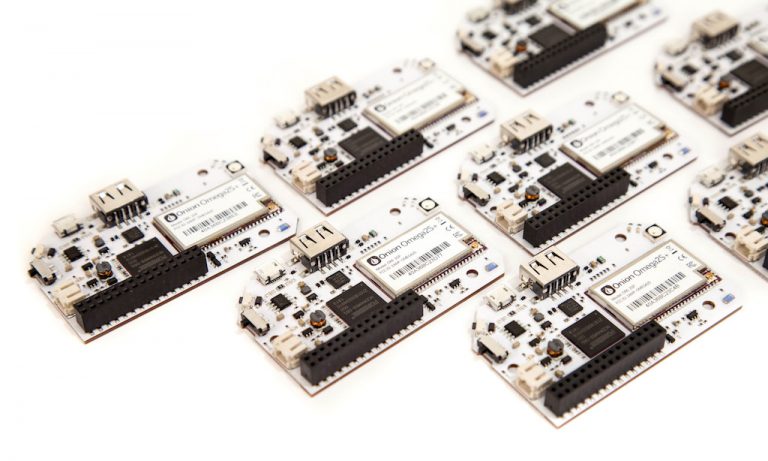 The Omega2 Pro, the next generation of the Omega2 and the most powerful IoT computer we've made yet, is now available for purchase on the Onion Store!
8 GB eMMC Storage

NodeJS v8.10
Runs Node-RED

All-in-one device, just add power
Since we first launched the original Omega in 2015, and later the Omega2, we've shipped tens of thousands of boards and listened carefully to the feedback from our users. The result is the Omega2 Pro, the latest iteration on our vision for an ideal IoT computer:
Efficient: Power efficient but has computing horse-power
Connected: Wi-Fi connectivity out of the box
Versatile: Linux-based with lots of hardware expansions
Compact: Easily embeddable form-factor
Portable: Built-in LiPo battery management
Scalable: Perfect for prototypes and production
A common theme we heard from our users of previous Omega iterations was that they felt constrained by storage space. The gigabytes of storage on the Omega2 Pro will allow you to build rich, modern applications, with plenty of space to hold libraries, assets, media, and more.