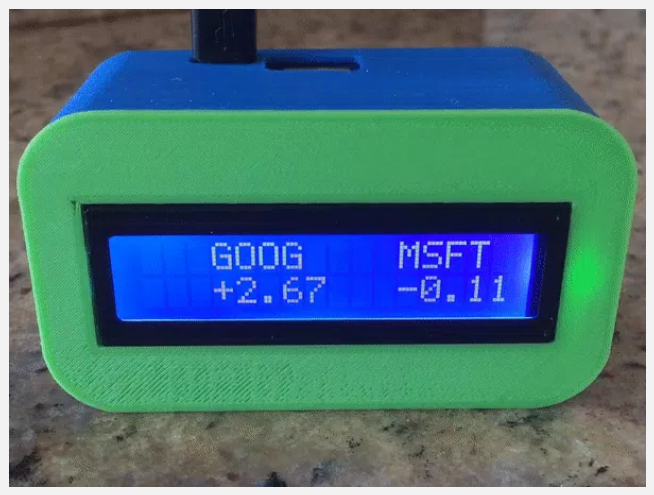 16×2 LCD Screen Expansion with 3D-Printed Case
Hi everyone!
Welcome back to 2-Bullet Tuesday, where we'll share useful tips and awesome stuff sent in by you, the users who made the Omega2 possible!
Favorite Project on Twitter:
Wow, @wgtcarlos is back at it again with a great, multi-step project!
He first 3D-printed and wired up an ATmega328-based expansion for his Omega to control a 16×2 LCD screen:
Then he made an Onion Console app to control the LCD screen:
More 3D-printing resulted in a great enclosure for the whole gang:
And to top it all off, he has a program that pulls live stock data from the web and displays it on the screen:
Check out the original tweet and the full project over on Hackster.io! Great work Carlos!
See the second part of this week's 2-Bullet Tuesday!