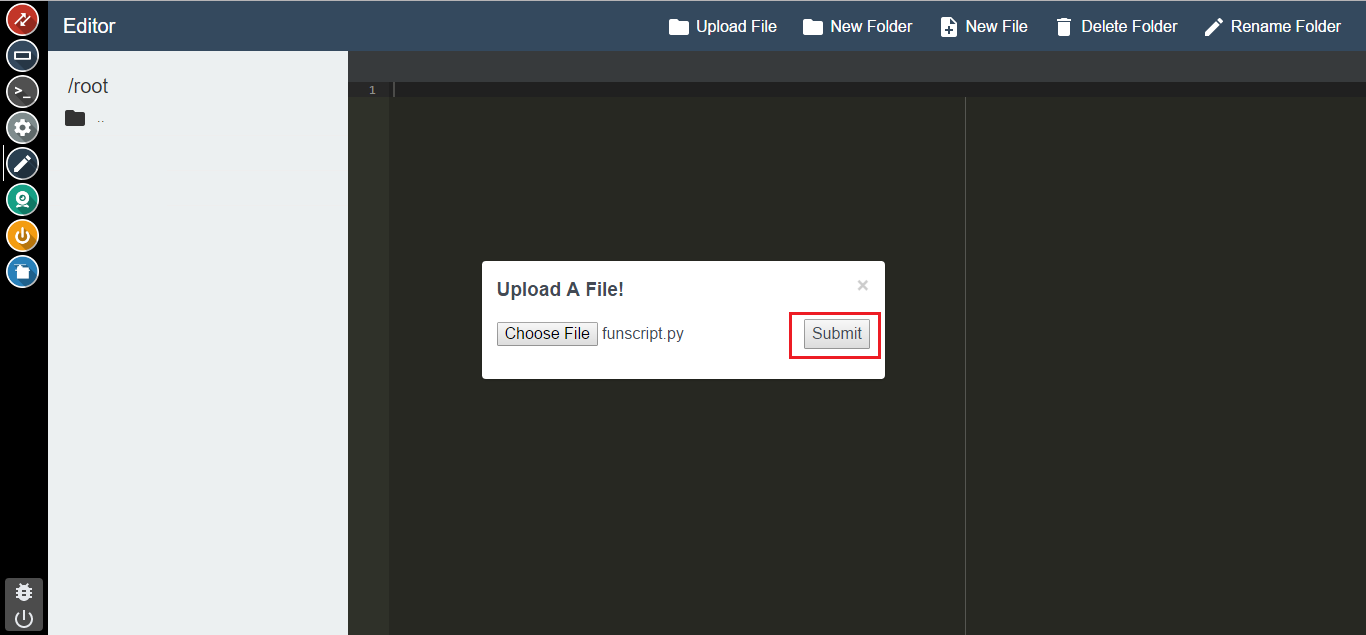 Uploading Files to the Omega using the Console Editor App
The second part of this week's 2-Bullet Tuesday! See the first part here.
You can subscribe to the newsletter on the 2-Bullet Tuesday page!
Omega Tip of the Week:
Uploading Files to the Omega using the Console Editor App
While the Editor app on the Console is intended for writing code on the Omega, it also allows you to wirelessly upload files from your computer directly to the Omega's filesystem. This method comes in very handy if you've been working on a file on your computer and need a quick way to get it over to your Omega. It also works in the exact same way for all operating systems.
First, connect to your Omega's Console by connecting it to your WiFi network. Then open a web browser and type in a URL that looks like this:
http://omega-ABCD.local/

and replace ABCD with the last 4 digits on the sticker on your Omega.
Then open the Editor app in the Console from the left of the page. Any files you upload will be placed into the current working directory of the Editor, so you'll need to navigate to your intended directory in the side bar:
The green circle shows that the current working directory is /root.
Now click the Upload File button in the top bar and a prompt will open asking you to choose which file to upload from your computer:
Click that and select the file you would like to upload. Then hit the Submit button:
And your file will be uploaded to the current directory:
And that's all there is to it! A simple and effective way to upload files from your computer to your Omega. See our documentation article on transferring files to the Omega to see all of the ways to transfer files.
Thanks for reading, and have a great week!
P.S. If your project gets featured in a future issue of 2-Bullet Tuesday, you will be getting a free Omega2!
P.P.S. We've posted a video on YouTube showing how to set up an Omega2 the very first time. Let us know what other Omega2 topics we should make videos about!