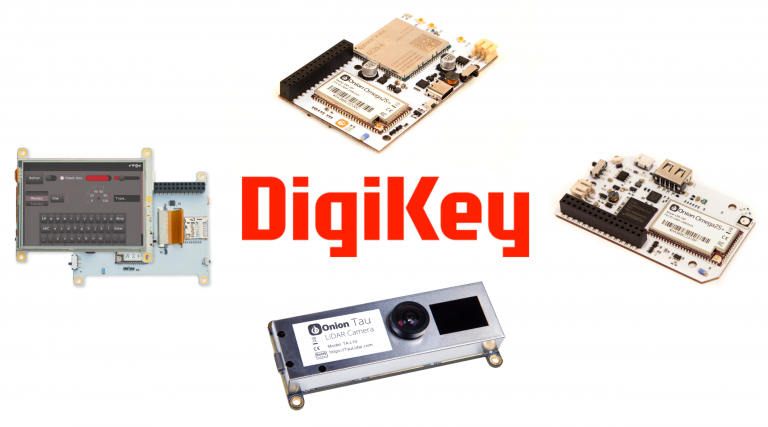 We've got exciting news to share today!
Onion's collection of Omega2 Single Board Computers, the Tau LiDAR Camera, and the Omega2 16-pin header are available for immediate shipment worldwide through DigiKey.
What products fall under Omega2 Single Board Computers?
This includes the Omega2 Pro, Omega2 Dash, Omega2 LTE, and Omega2 LTE Global Model (OM-O2LTE-G) that's had a recent surge of interest.
How can I order one from Digikey?
Follow these links to the Digikey listing for each of these products
Our How to Buy page has also been updated with these new links
What other Onion products does DigiKey carry?
DigiKey carries the full catalogue of Onion products.
This includes all IoT Modules, like the through-hole Omega2 and Omega2+ and the surface-mount Omega2S and Omega2S+, the Omega2S Development Kits, and all of the currently active Omega2 Docks and Expansions.
Find all these products at the Onion Corporation supplier center page on DigiKey.
Who's Digikey?
Digikey Corporation, based in Thief River Falls, Minnesota, is a global distributor of prototype/design and production quantities of electronic components, offering 15 million products from over 2,400 suppliers. More information and the full product offering is available at www.digikey.com. 
What's next for Onion?
The best is yet to come. Stay tuned for more news.