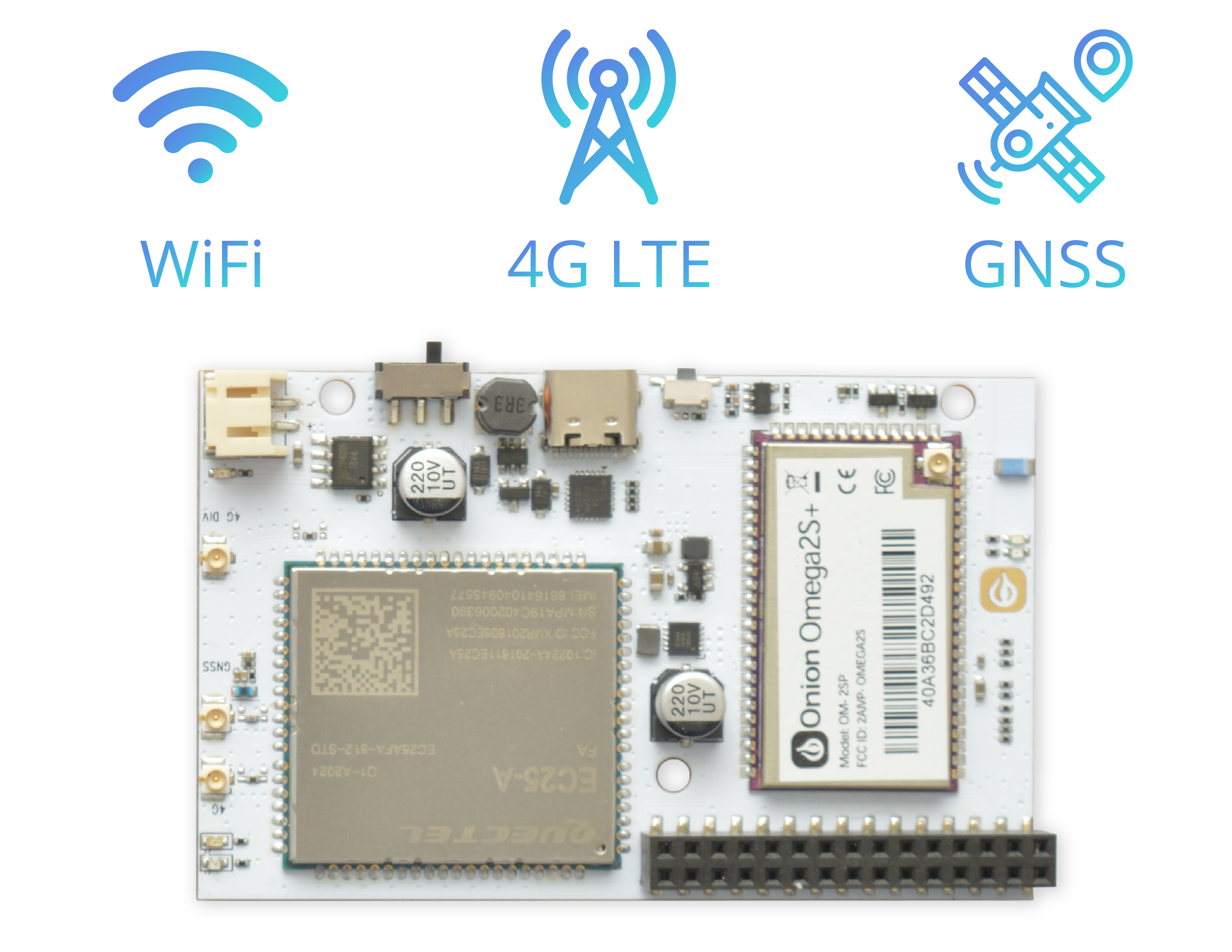 Announcing the new Omega2 LTE
The Omega2 LTE is the latest addition to the Omega2 family of Linux IoT computers, adding built-in high-speed 4G LTE cellular data connectivity and GNSS global positioning.
Effortlessly deploy your IoT applications in remote areas and no longer be limited by the range of Wi-Fi networks as long as there is cellular signal. Welcome to the world of cellular IoT powered by Linux!