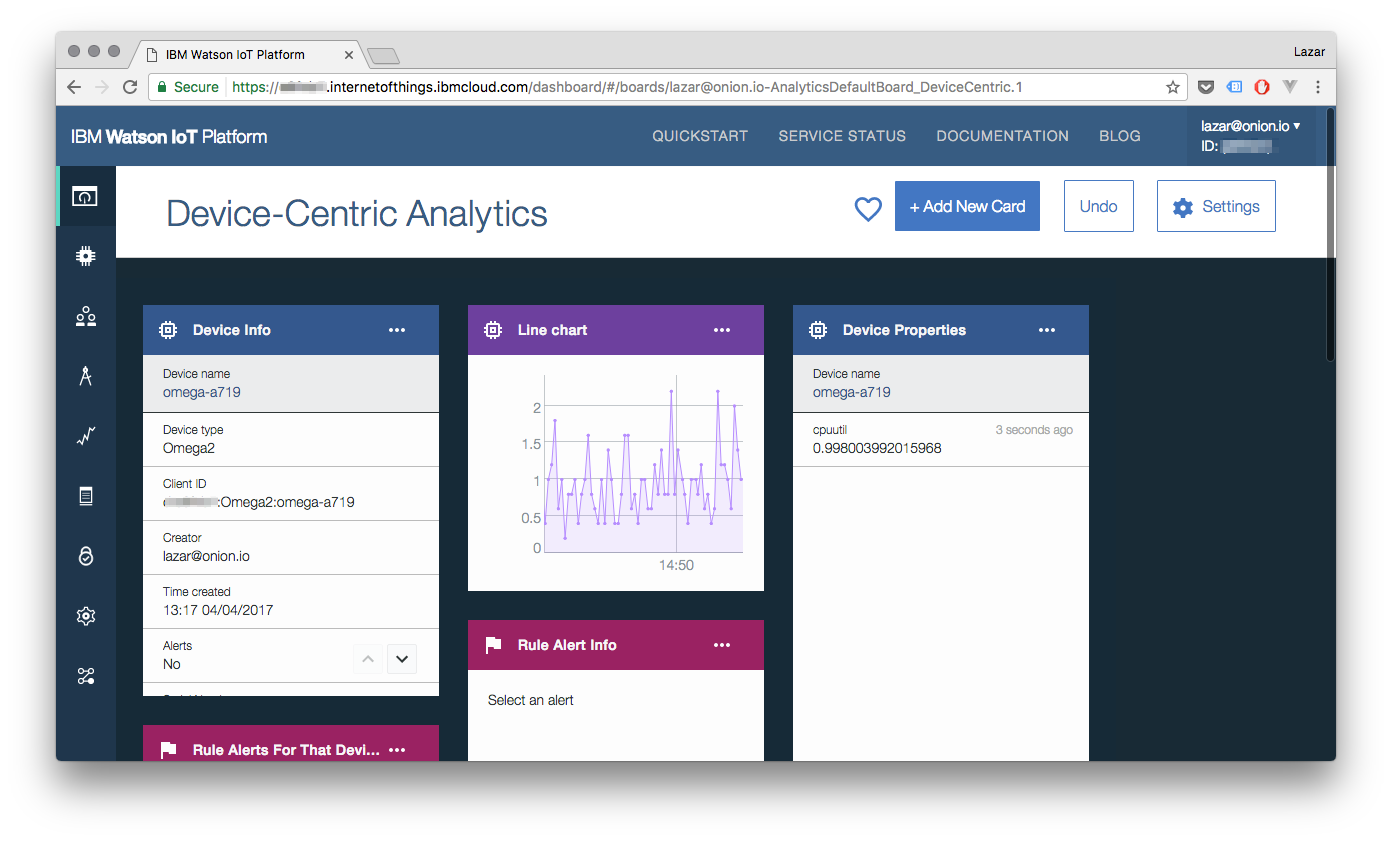 IBM Watson IoT and the Omega
Welcome back to 2–Bullet Tuesday, where we'll share useful tips and awesome stuff sent in by you, the users who made the Omega2 possible!
Favorite Project:
Something a little different this week! This week our favorite project is a recipe to connect your Omega to the IBM Watson IoT platform created by John Walicki!
When you complete the recipe, your Omega will be reporting its CPU utilization data to Watson. Using the Watson IoT dashboard, you can easily visualize the data from your Omega:
See the second part of this week's 2-Bullet Tuesday!