Announcing the Oboo Smart Clock
Hi everyone!
In lieu of today's 2 Bullet Tuesday, we have a very special announcement to make:
Say Hello to the Oboo Smart Clock
We're back on KickStarter with the Oboo Smart Clock! Powered by the Omega2, Oboo redefines the clock for the 21st century.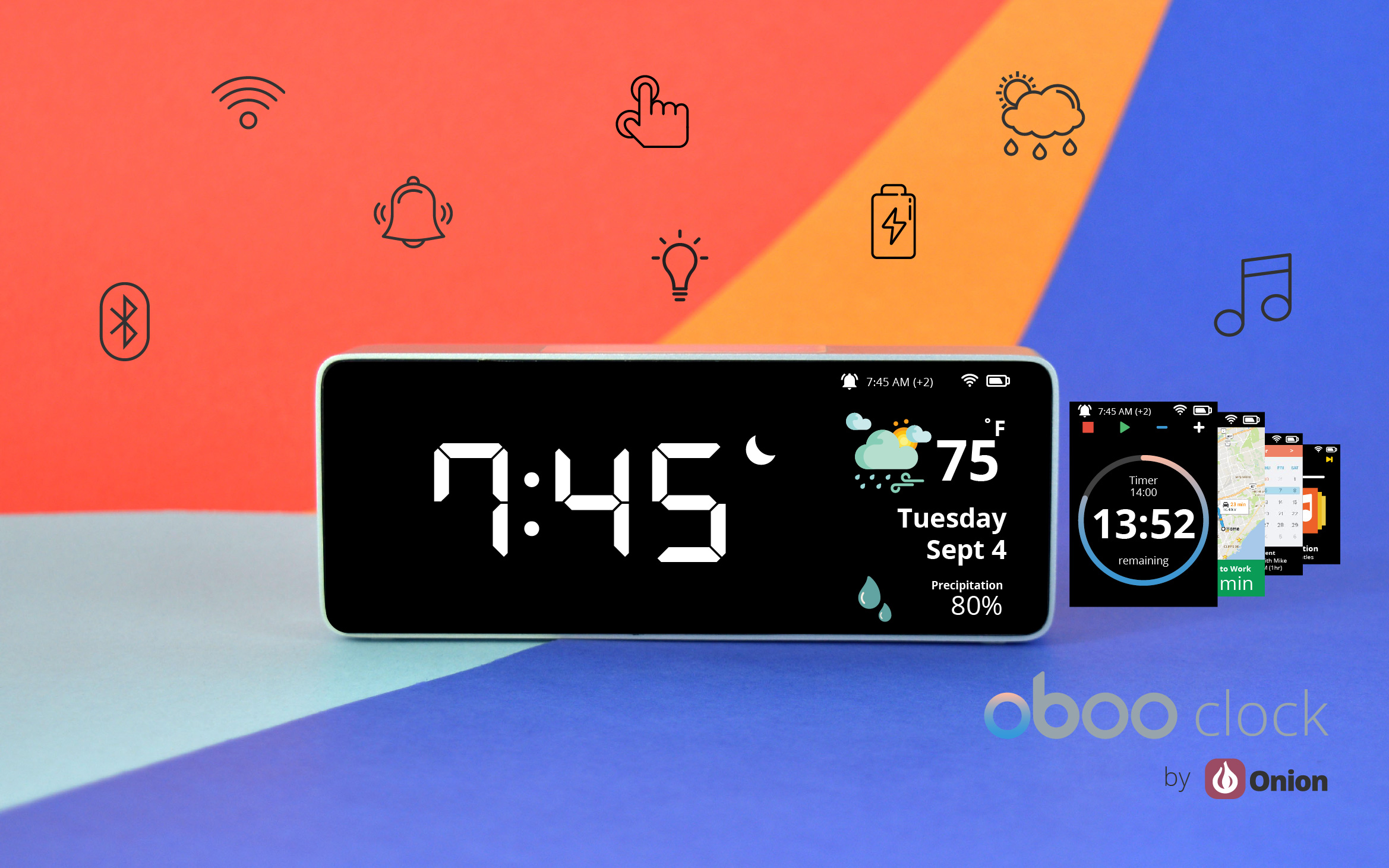 Oboo has two displays: one dedicated to showing the time, and an LCD display to how informational Cards with everything you need for your day. Use wave gestures to switch between Cards in an intuitive and natural way.
The top of the clock features the Touch Pad – a touch strip that is dynamic; serving as an alarm off button, a volume slider, or four discrete buttons. The functionality of the buttons is contextual and depends on the active Card.
Equipped with Bluetooth connectivity and a built-in battery, you can stream music from any Bluetooth-enabled device on the high quality speakers where ever you go. Compatible with Alexa and IFTTT, it makes a perfect addition to your smart home.
Oboo will automatically dim its displays when it detects you've turned off the lights so you can get a restful night of sleep.
Learn more about the three available models and back the campaign today!